Welcome
29 October 2018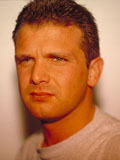 Hi, welcome to Izifolio.
The Izifolio website supports RSS feeds. If you want to be notified when a news is added here, subscribe on the news (orange square at the right top corner of this page). If you don't know why to use this RSS feed or don't know how it works, click
here
.
The Download section is also supported by rss feeds. If you want to be notified when a update is available, subscribe on the Download section.
Enjoy!!!
With kind regards,
Rene Wennekes
Purposes:
Photos
Artwork
Designs
Geocaching or treasure hunting
Benefits:
No database required
Easy to manage your photo's
Choose your own skin
Built-in safety precautions like blacklist
Requirements:
PHP5.2.x based webserver
GD and Exif support activated on the webserver
Features:
CMS based. Upload mass photo's with ftp or thru webpage. Just make a map with a name and upload you're photo's only once each in it.
Protect if necessary your pictures with a watermark, even the pictures on the client's hard drive's cache are watermarked.
Put changes as news on your website and send it thru mailinglist to your customers (optional).
RSS feeds support on news and photographs.
All meta information extracted from the exif information each photo, including thumbs and gps location.
Of cource, each kind of information is optional.
Contactform based on Ajax (optional).
Choose from diffrent skins (in progress).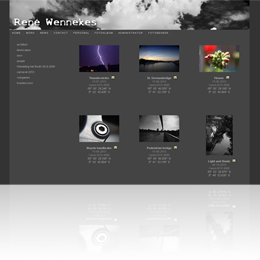 Websites based on izifolio: